These last two months have been enormously challenging for everyone. They've changed the world in a way that nobody has ever seen before. But the extraordinary new circumstances that COVID-19 has engendered doesn't mean that we have put our campaigns on hold; on the contrary, we have pressed on! We firmly believe that in times of crisis, story, hope and impact innovation are more important than ever. With that in mind, here is our second 2020 update…
DARK WATERS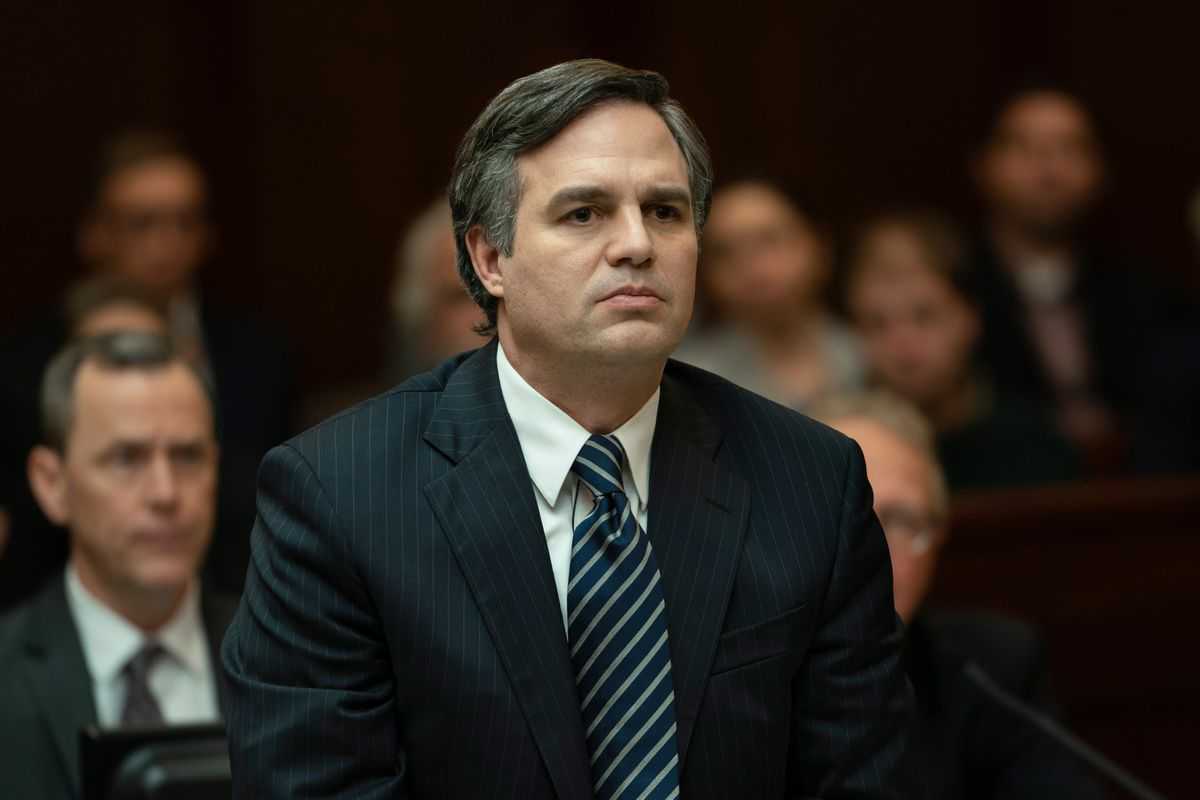 Our DARK WATERS campaign has continued to make waves in the past two months as we hit important milestones. Environmental messaging and activities were a key factor in driving UK cinemagoers, with impact audiences accounting for 35% of opening weekend box office. Our campaign galvanised the UK public to such an extent that in March we sailed past the 10,000 mark on our petition with Fidra calling on supermarkets to remove forever chemicals from food packaging.  

What's more, our EU-wide corporate pledge in collaboration with Chemsec has reached double digits, with 13 corporations now signed up to ending all non-essential PFAS uses.
We were fortunate in timing to have achieved most of the film's impact goals before COVID-19 fully hit northern Europe, but had to reinvent some of our plans as the pandemic restrictions began to prohibit physical gatherings. In particular, we transitioned quickly to move our collaboration with the European Chemicals Agency (ECHA) online and created a digital webinar with film clips and a feedback survey which asked agency staff about their current state of knowledge of forever chemicals and to suggest ways their work-streams could feed into agency-wide PFAS action strategies. The activity was positively received by ECHA staff and had a response rate across the organisation of 13.5%. To further press home the film messaging calls, an op-ed newsletter column by Rob Bilott will be published in May.
In the UK, Environment Minister Rebecca Pow MP responded to our joint letter signed by Mark Ruffalo, Rob Bilott, Todd Haynes and CEOs of all major environmental and health charities.

In her response, Ms. Pow MP acknowledged the need for PFAS to be "addressed as a group" in chemicals legislation – a major victory. Ms. Pow MP also responded to the Parliamentary Questions put forward by Matthew Offord MP in February after our impact event in Westminster.
We have two further film impact events at the UN and OECD scheduled to take place towards the end of the year; these are anticipated to be in-person screenings, and we hope they will keep PFAS and national chemical strategies under the international spotlight as governments and policymakers start looking more to what the future might hold.
OTHER FILM NEWS
In early March, we facilitated a meeting between Dr Amani Ballour, protagonist of THE CAVE, and Frédérique Ries MEP, Renew Group Vice-Chair, to discuss Syria humanitarian needs, and in particular the needs in Idlib.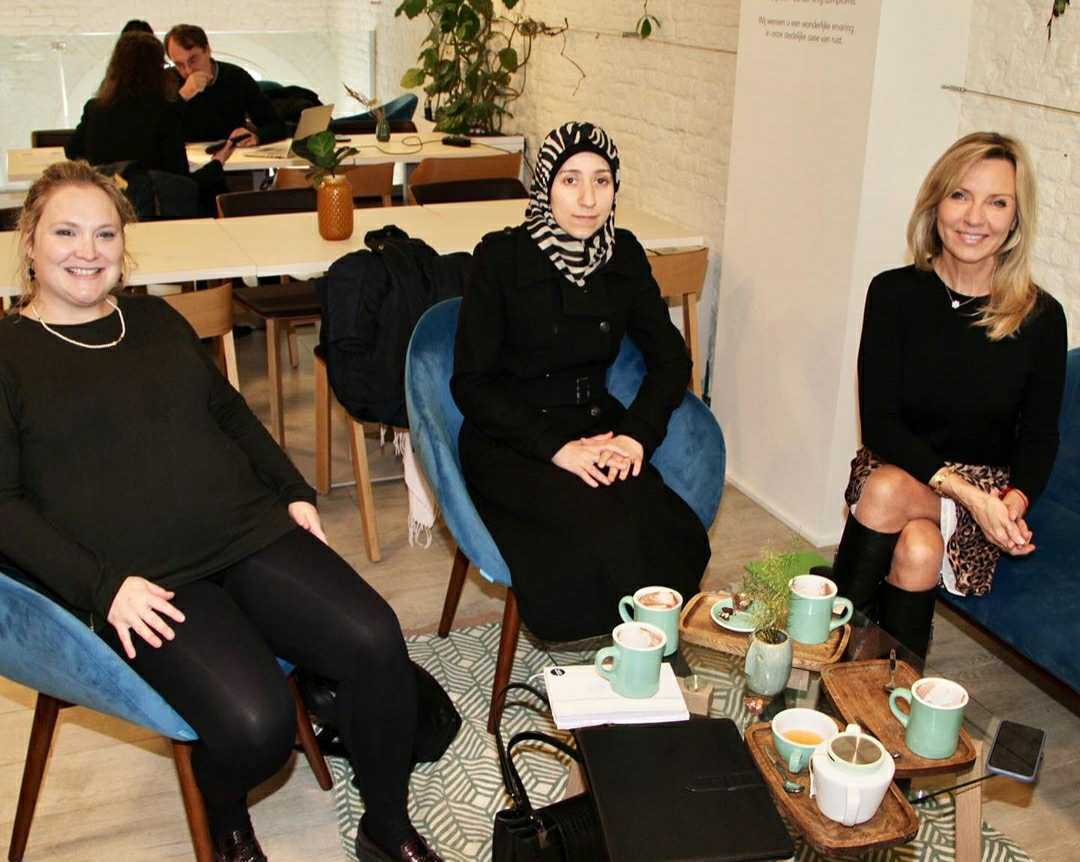 Ms. Ries MEP expressed her support for all the medical workers of The Cave and publicly announced that Dr Amani would be a "perfect candidate for the [European] Parliament's next Sakharov Prize" for her defence of human rights and freedom of thought. We couldn't agree more! THE CAVE was later screened by the EU at the UN in Geneva, where EU representatives reaffirmed commitment to supporting the Syrian people and UN efforts to achieve peace.
With COVID-19 solution proposals leaning heavily on digital technology, Tonje Hessen Schei's documentary iHUMAN has evident potency. Audiences are clearly hungry for its insights: 35,000 viewers joined an online screening and discussion with Edward Snowden at CPH:DOX in March, and the film broke platform viewing records when shown in France and Germany on ARTE in April. It was also featured at a sold-out screening and panel discussion with our Global Impact Director Amy Shepherd at One World Film Festival in Prague, Czech Republic. Anyone who didn't catch the CPH:DOX session live can view it here. 
FILM FESTIVALS

Amy was a member of One World's International Competition Jury, which, after careful deliberation, presented the Best Film Award to Romanian documentary COLLECTIVE , directed by Alexander Nanau. The jury stated that the film "provides a unique view of the ongoing courageous work of a group of investigative journalists … and draws attention to the importance of the battle against corrupt governments and structural injustices."
Fred FM radio also interviewed Amy during the festival about how Think-Film is driving forward political and social change via the power of visual storytelling, check out the recording here!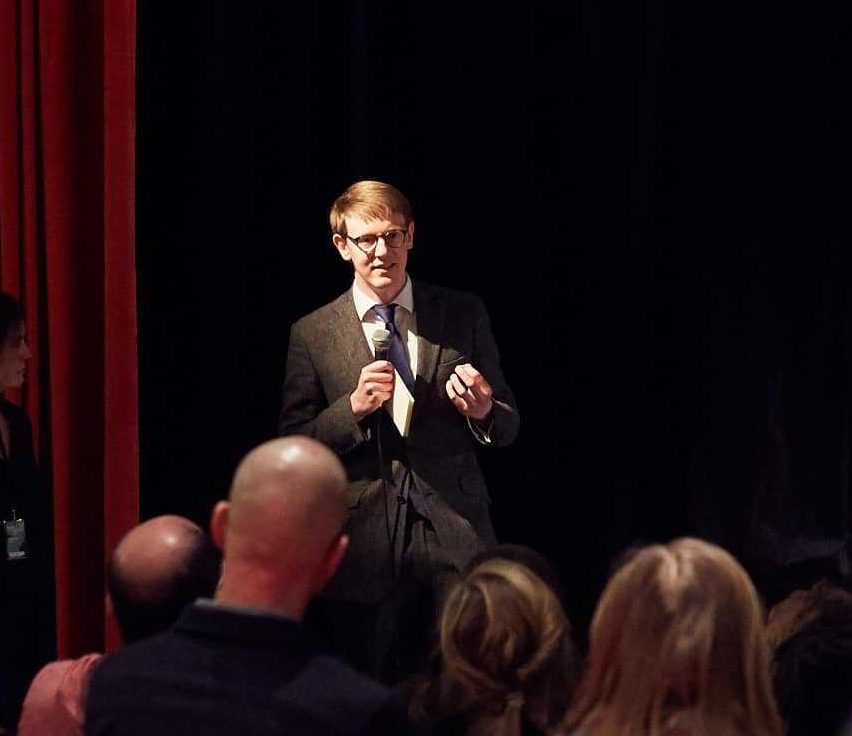 One World sadly closed early due to COVID-19 precautionary restrictions, but was fortunate in being able to take place to the extent it did. Think-Film was also fortunate to be able to participate before the European lockdowns in Tempo Documentary Festival, Sweden; our Impact Producer Joseph Braha-Ellis spoke to a packed audience about how impact needs to be considered throughout the entire film-making process. As we continue to experience lockdown, the message he shared at Tempo continues to resonate: when we spark change with films, their influence and legacy can live on long after cinema lights are turned off.
UPCOMING PROJECTS
We are thrilled to announce new film partnerships with two exciting and important projects, Munkination and One Gram.
MUNKINATION is an immersive narrative experience which uses distinctive graphic visuals and a new blend of hip-hop and operatic music to tell a futuristic adventure story about climate change. Developed by artist, rapper and music producer HAM the Illustrator with support from the Royal Opera House, Munkination uses tribal identities and virtual reality technology to tell a powerful story about humanity and our collective climate future. We are honoured to join Munkination at the outset of its journey into being, and excited by its potential to awaken the environmental activist within us all.
ONE GRAM is an augmented reality project by journalist Karim Ben Khelifa that offers consumers an entirely new way to understand the human cost of everyday electronic products. Mixing AR sequences and an animated film telling the stories of real people from the Democratic Republic of the Congo, One Gram will connect audiences with the human abuses that fuel the world's voracious demand for minerals necessary for smartphone production. We are proud to be part of sharing this vitally important story and hope through Karim's uniquely affecting artistic approach to raise awareness of and protect victims of the global supply chain that presently prioritises profit over people's lives.
To keep up with us as we continue to generate impact through innovative and engaging storytelling, be sure to follow us on social media:
Twitter/Insta – @TFIPFilms
Facebook/YouTube – Think-Film Impact Production