We're increasingly busy at Think-Film and keen to share with you the range of our film activities with a new bi-monthly series. So without further ado, here's our first 2020 update…..
Think-Film began the new decade in dramatic style with a new Hollywood film and an Oscar nomination!
DARK WATERS
We've had a rollercoaster journey these past two months bringing environmental thriller Dark Waters to the heart of policy discussions in Brussels, London, Manchester and Edinburgh.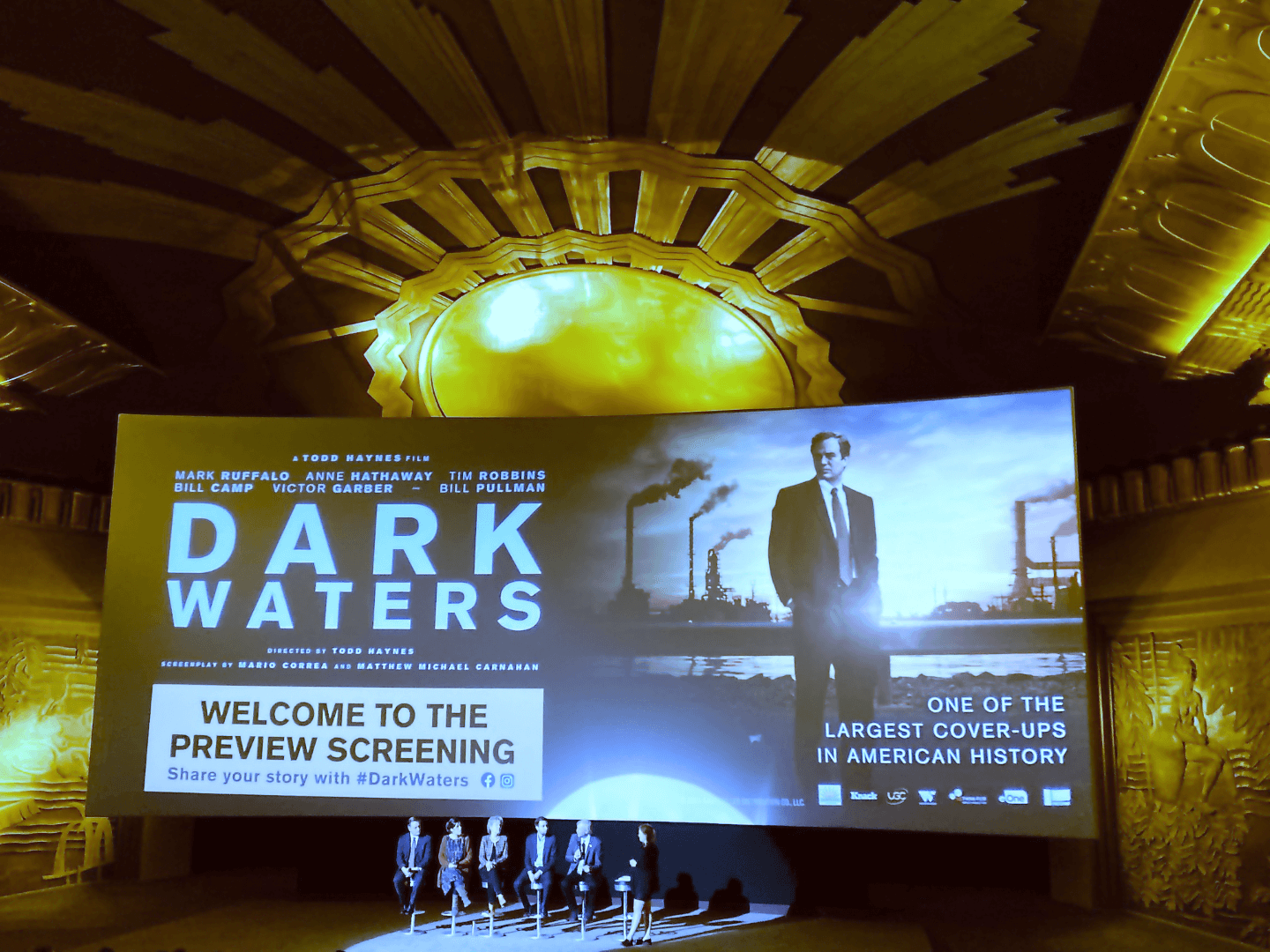 On 4 February in Brussels, 600 European policymakers, lawyers and activists watched the film in the glorious surroundings of UGC Brouckere and heard first-hand from Rob Bilott and a range of experts about their experiences fighting in different spheres to protect the world from PFAS.
In the European Parliament the following afternoon, excitement and energy pulsated through an overcrowded committee room as over 200 participants and press gathered to hear about PFAS from a range of high-level political and industry figures – as well as the heroes of the hour, the Dark Waters trio Mark, Rob and Todd!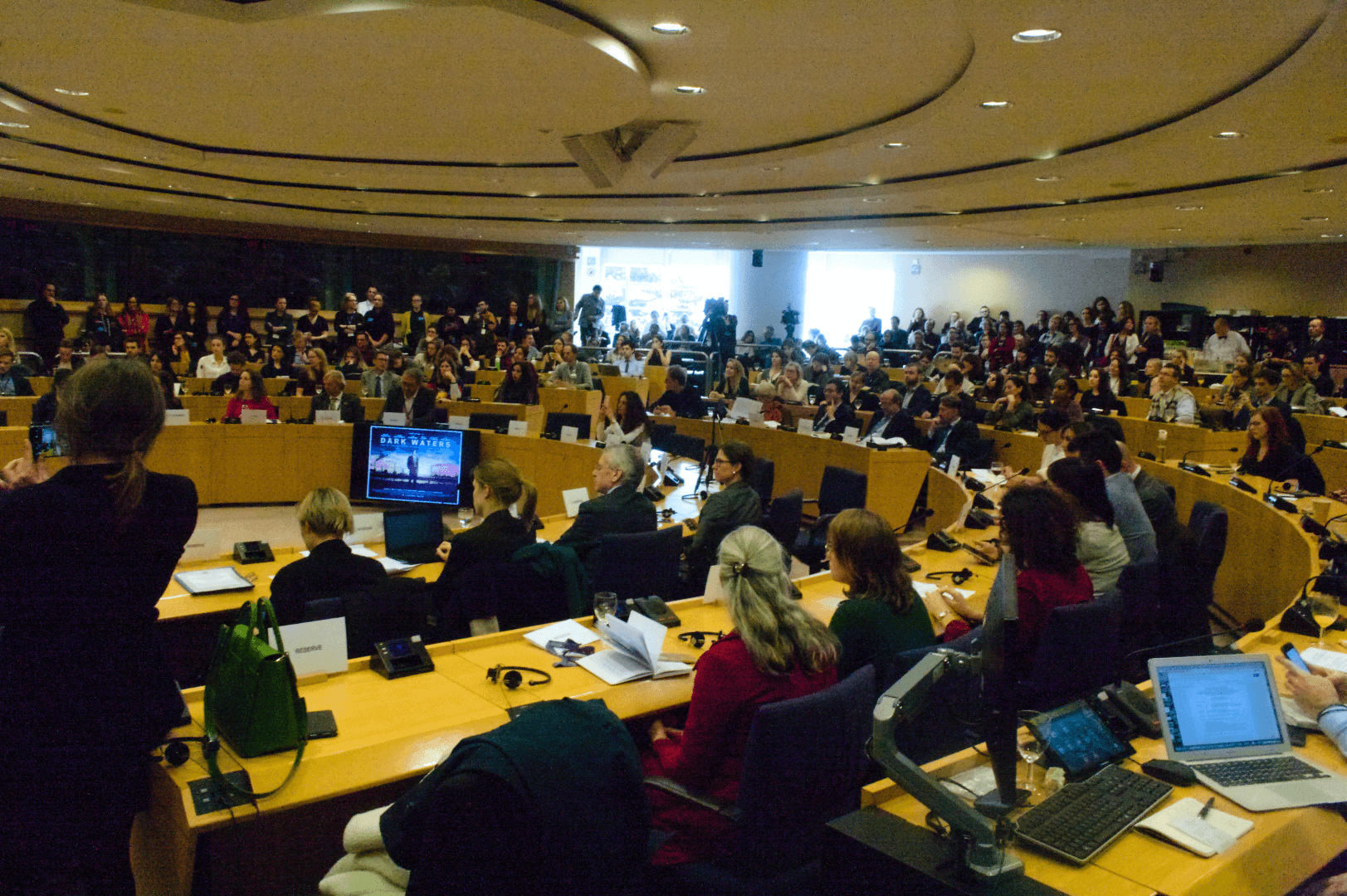 Co-hosted by MEPs Frédérique Ries and Jutta Paulson, the event opened with a special introduction from Environment Commissioner Viriginius Sinkevicius. Daniel Calleja, Director-General of DG ENVI, Torbjörn Haak, Swedish Ambassador and Baskut Tuncak, UN Special Rapporteur took a deep-dive into the legal and regulatory approaches to toxic chemicals. Bjorn Hansen, Head of the European Chemicals Agency, noted the potential for a European-wide PFAS ban implemented along the lines of the microplastics strategy.
COOP Denmark took the opportunity to announce that, together with retailer H&M, they had that morning publicly committed to removing PFAS from their supply chains. This was a real coup for the film impact, and we hope it will start many more companies taking up the challenge. Indeed, even by later that afternoon, Kingfisher PLC had joined the pledge.
The much-anticipated event conclusion welcomed actor and activist Mark Ruffalo to the stage, joining Rob Bilott and film Director Todd Haynes. Mark gave a stirring address on the importance of Dark Waters' message and the need for everyone to act together to end PFAS use. Photos and interviews were packed in, and within 24 hours, global press coverage had achieved 85 million impressions online!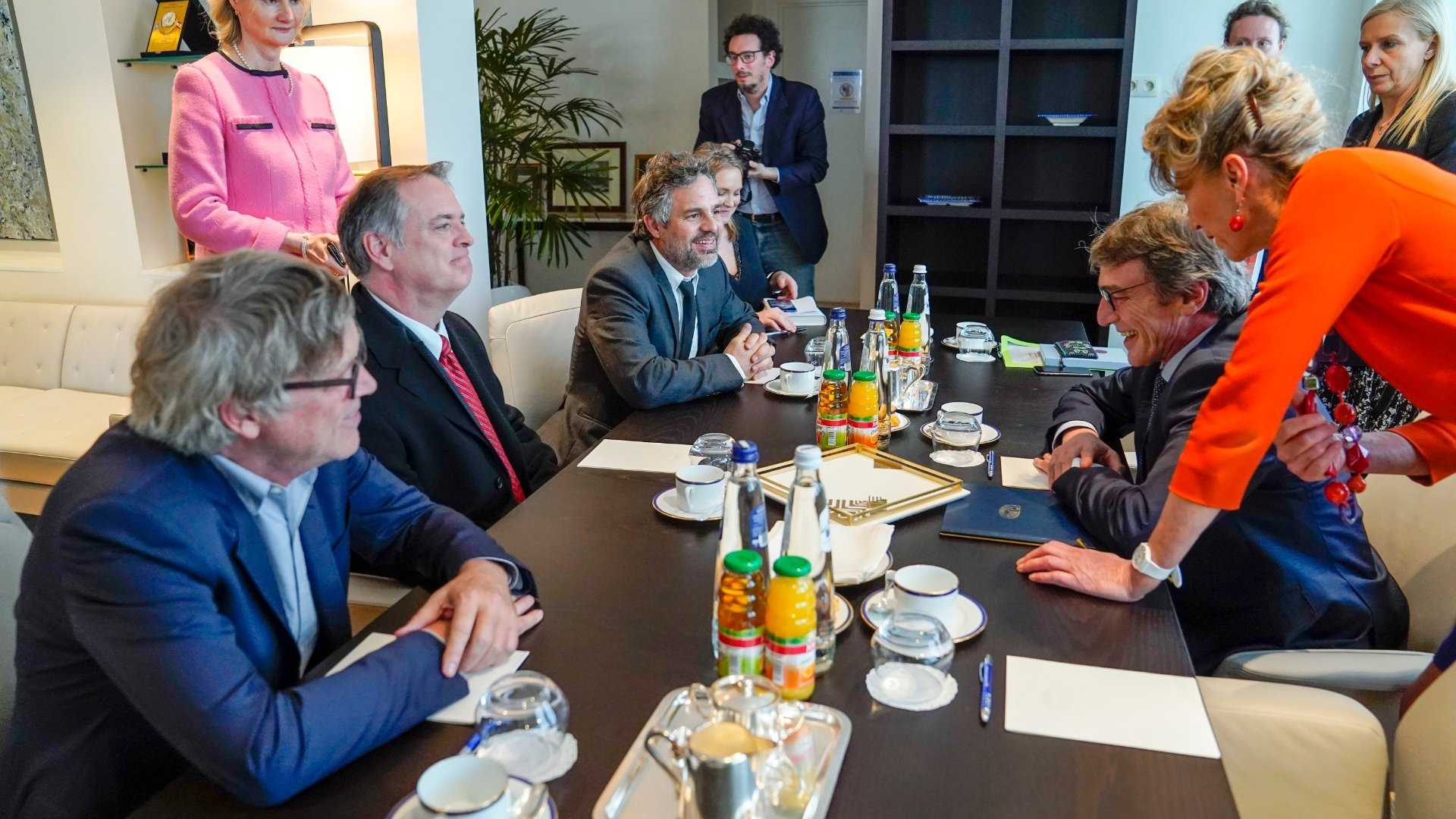 With no time to relax, Mark, Rob, Todd, and Danielle Turkov, Think-Film Executive Director, were whisked away to meet President of the European Parliament, David Sassoli, to discuss how the European Green Deal could incorporate a comprehensive PFAS strategy.
Then, hardly able to believe we'd fitted so much activity into so few hours, it was onto the Eurostar and the UK…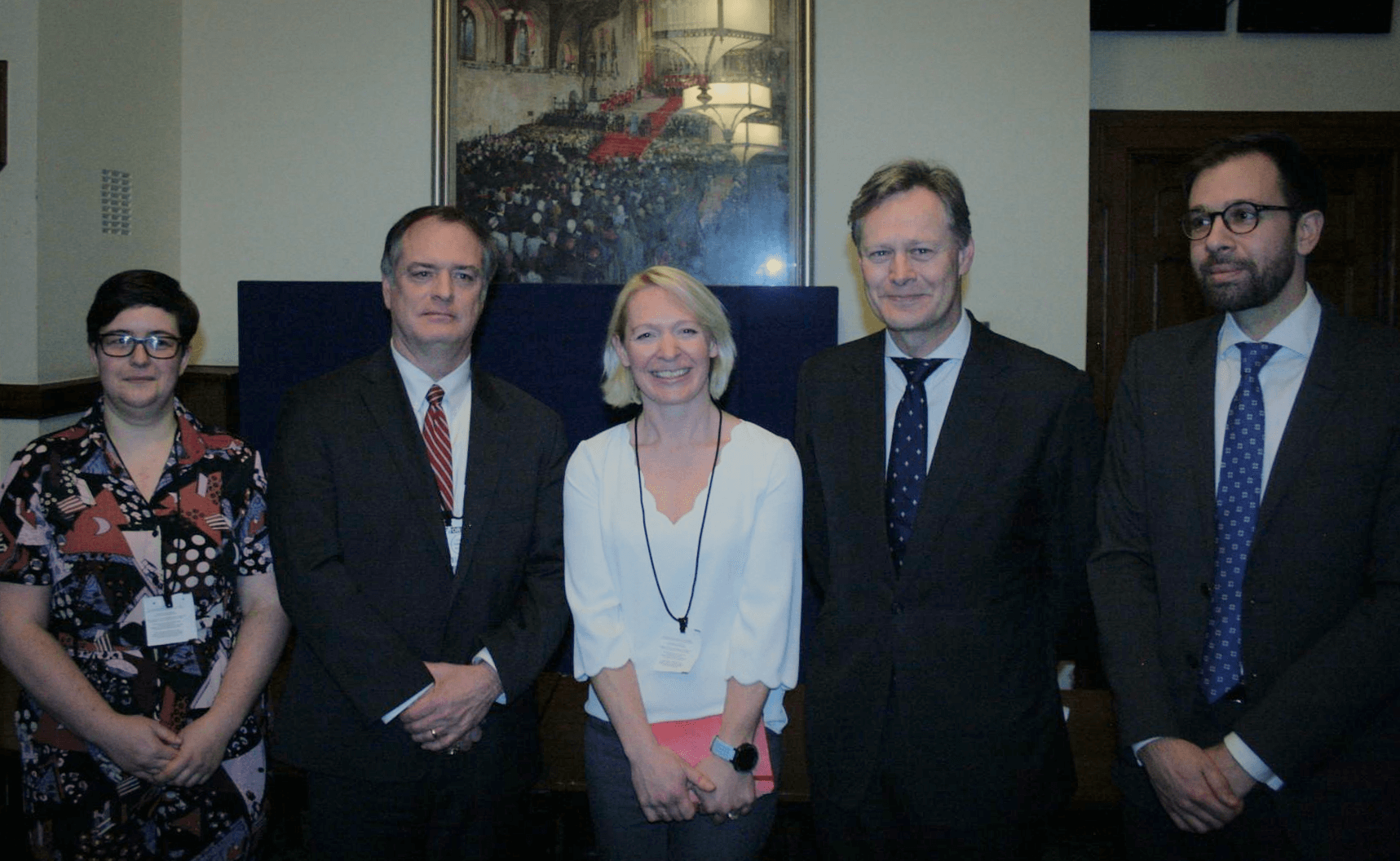 We kicked off our London campaign with Rob Bilott impressing on a captive audience in Westminster Hall why PFAS matters to the UK. Impassioned host and committed environmentalist Matthew Offord MP, immediately took decisive action by submitting parliamentary questions and a request for a debate in parliament on the issue of PFAS.
And just like that the ball was rolling!
That same evening, whilst Mark and Rob were recording the Graham Norton Show, a select group of key stakeholders attended an exclusive film screening. Mark, Rob, and Todd joined invited guests afterwards for informal drinks, during which all manner of conversations on PFAS took place and many commitments to action were sparked. 
Invited participants included representatives from the Environment Agency, Food Standards Agency, Environmental Law Association, New Zealand government, Greenpeace, The Green Party, Extinction Rebellion and TedX London.
The next day marked another powerful impact screening in London, with an interactive Q&A featuring Rob Bilott, Kerry Dinsmore from Fidra and Michael Warhurst from ChemTrust. Extinction Rebellion recorded the discussion and later released excerpts on their Rebel Radio, enabling Rob to share his story with many more people.
We filled the following weeks to the release date with curated screenings and expert panels in Manchester, Edinburgh and London, before Dark Waters finally hit screens everywhere on the 28th February!
THE CAVE
It's been a whirlwind tour on The Cave so far this year as Dr. Amani Ballour has received multiple, richly-deserved plaudits for her work and the film has continued to stretch its platform and go from strength to strength!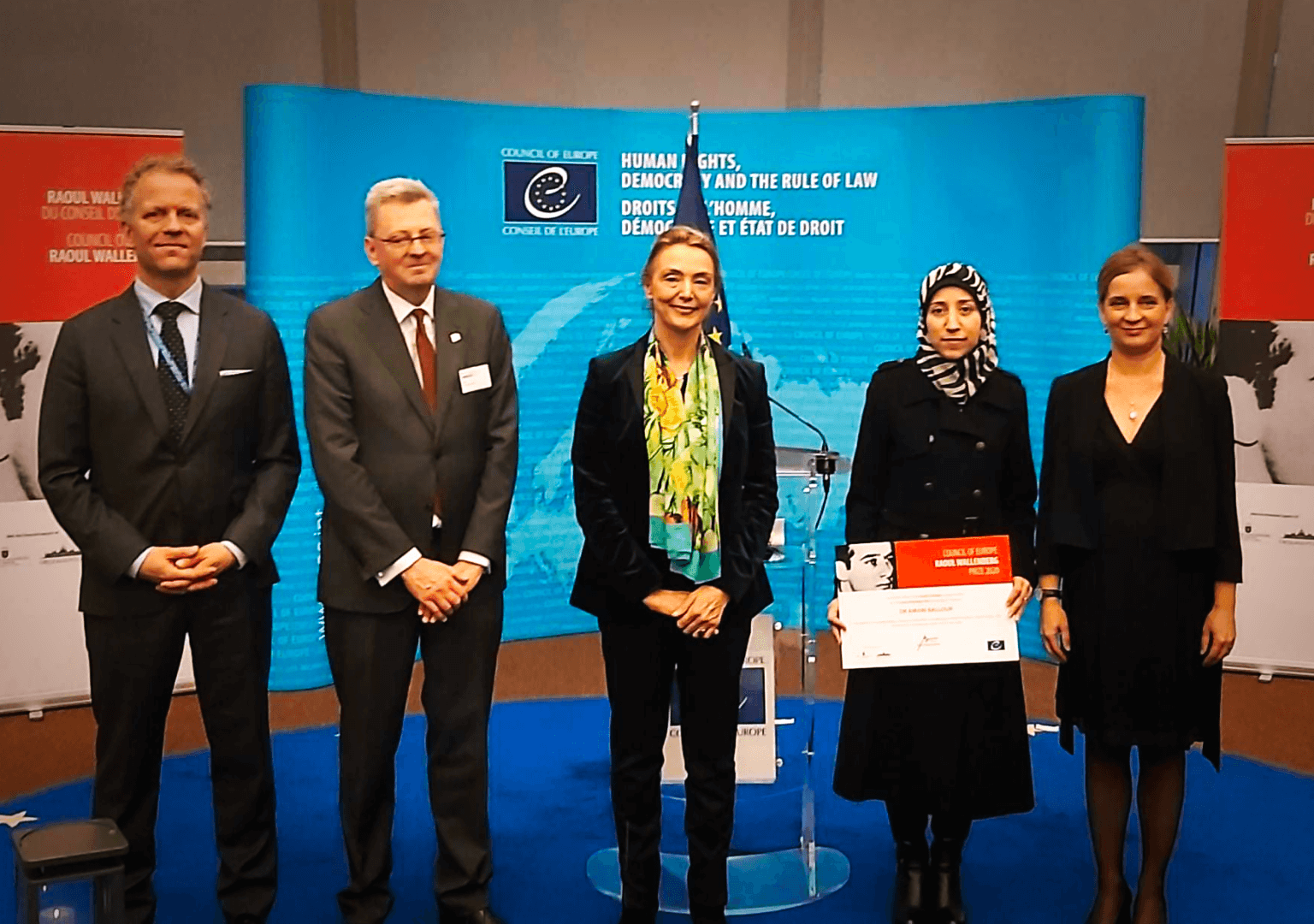 In January, Dr Amani became the first person outside Europe to be awarded the Council of Europe's prestigious Raoul Wallenberg Prize for her defence of human rights. Overcoming significant challenges, Think-Film was successful in securing European visas so that Dr. Amani could accept the award in person, and we were honoured to meet her and her husband on arrival in Strasbourg.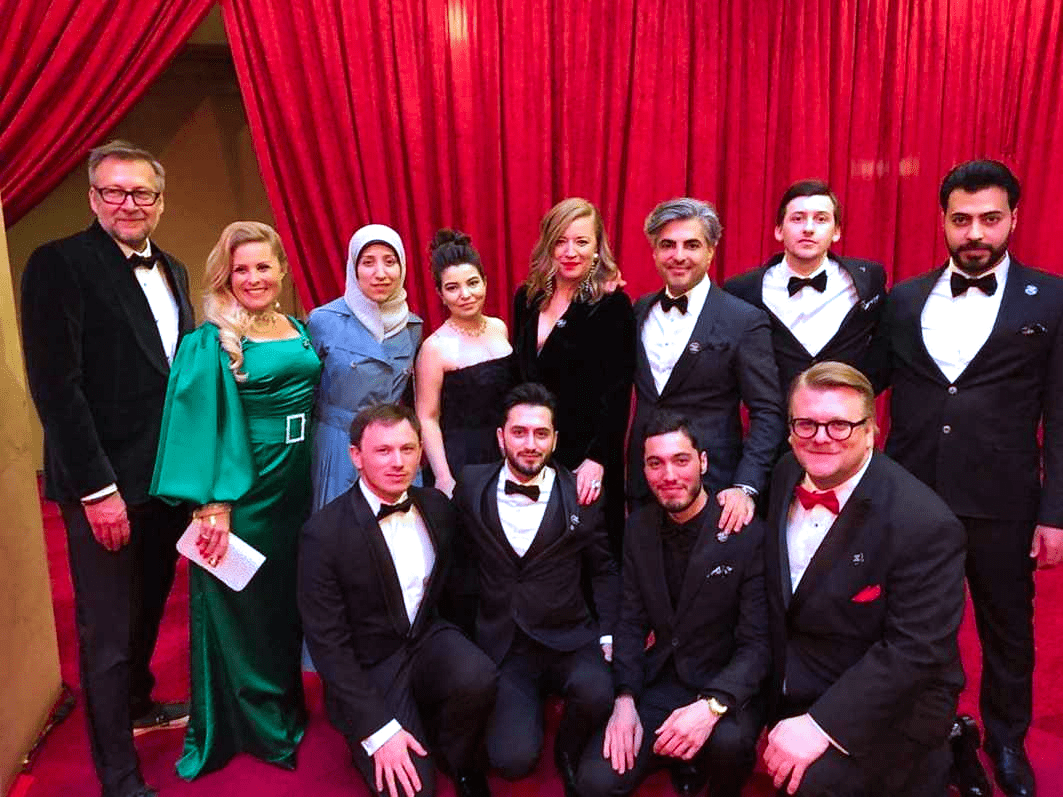 Shortly after this momentous event, The Cave was nominated for Best Documentary in the Oscars Academy Awards – another incredible honour! Dr Amani and the filmmaking team hit the red carpet in Hollywood, and though The Cave did not win, it was incredible to have two Syrian films (For Sama was also nominated) in the final stages of the competition.
Whilst in the US, Dr Amani addressed the Syrian American Medical Society in Florida on the plight of her suffering countrymen and women and accepted The Cinema for Peace Foundation Hero Award for her brave defence of human rights. We are grateful to both organisations for giving generous donations to the Al Amal (Hope) Fund, which supports female medical workers in conflict zones.
Returning to Europe, Dr Amani accepted the Best Documentary prize for The Cave at the Cinema for Peace Awards in Berlin and held meetings and interviews in Brussels with MEPs, press and the Nobel Peace Prize winning organisation Médécins Sans Frontieres.
She travels next to Geneva for a special film screening event within the framework of the UN Human Rights Council – and we're sure that won't be the last! 

SORRY WE MISSED YOU
It's always a joy to take deeply emotional films into decision-making spaces, and screening Ken Loach's Sorry We Missed You in full within the European Parliament was no exception. Around 300 EU policymakers and representatives from NGOs and industry joined us for what was a deeply moving evening, during which Think-Film Global Impact Director Amy Shepherd moderated a Q&A with MEPs Stelios Kouloglou and Kim Van Sparrentak and Ken Loach himself. They discussed in-depth the issues of the gig economy and zero-hour contracts raised by the film, and what can be done at an EU level to address them.

UPCOMING
It's not even Spring and we're already exhausted! But we're also revved up by how much we've achieved and excited for the things we've got coming up. With a packed schedule of political events, film festival appearances and other activities we've got plenty of news to share, so stay up to date by following us on social media:
Twitter/Insta : @TFIPFilms
Facebook/YouTube : Think-Film Impact Production