---
WHAT: THE UKRAINE RESCUE MISSION
It has been 3 months since the war began in Ukraine, after we bought our 56-seater bus, we drove it into Ukraine from Poland on several missions bringing supplies to the people and evacuating the community to safety.
---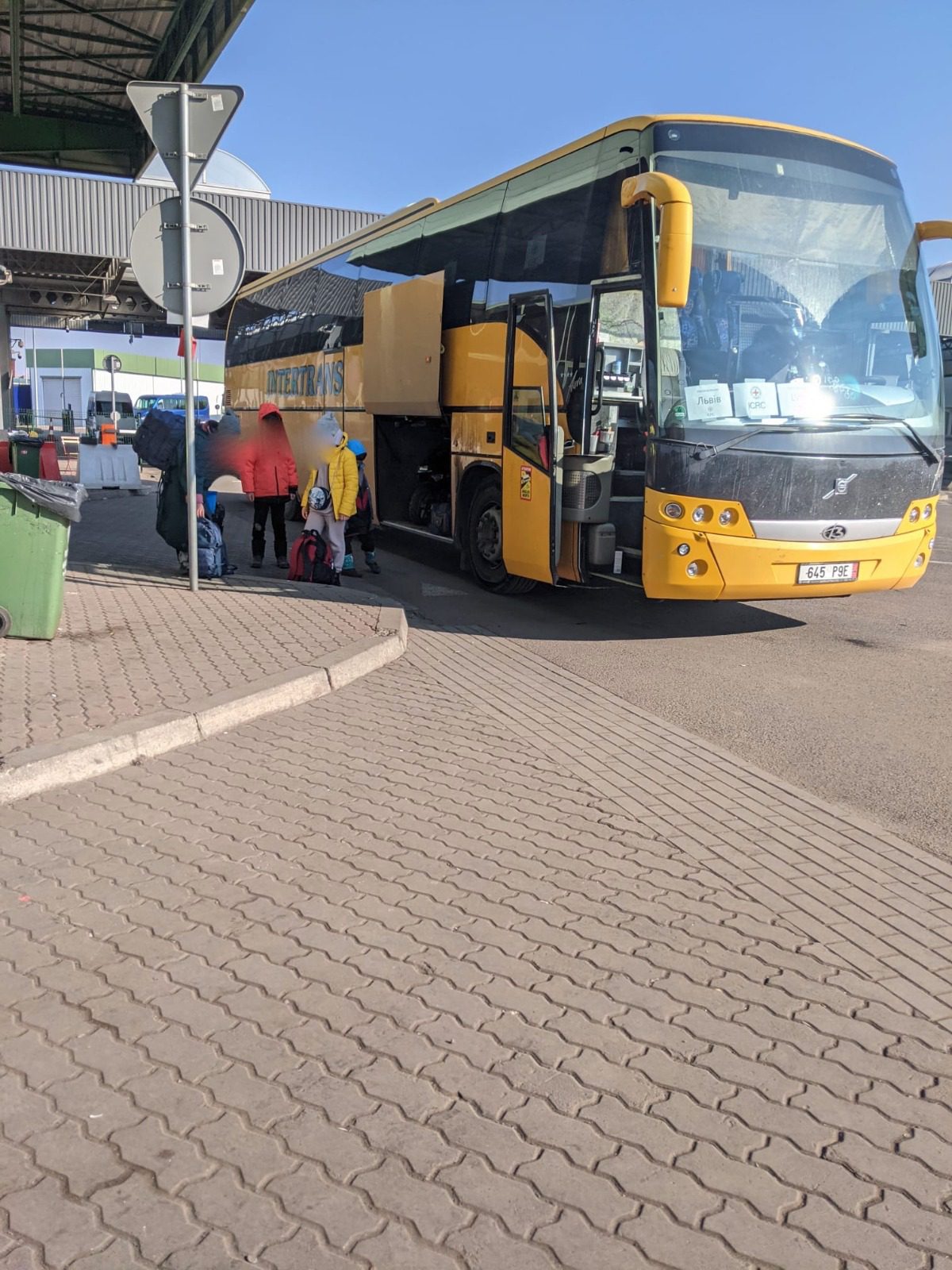 WHO : OUR MOTIVATION AND SKILLS
As parents of young children, when we first heard about the devastating attack on Ukraine, our hearts broke.

We could only think about the fear, anxiety and desperation people must be feeling.

It rapidly became clear to us that this war would not end in a few days or weeks. We felt we had to do something.

With our combined skill-sets, the mission was clear: get on the ground and save lives.

Cliff (coach European Parliament) and Niall (former Navy operative) knew that they had the personal and professional skills to go in and physically help women, children and vulnerable communities evacuate.

We - Danielle (humanitarian activist and filmmaker) and Megan (finance business partner and community volunteer) - knew that our skills were best deployed in the mission coordination and in building community support.

We had the incredible support of

Grigorij Richters

who has helped us to increase our capacity developing #BusesforUkraine, a platform that helped us to effectively coordinate all aid buses and support organisation coordinating evacuations on the ground.

And so, together, we acted.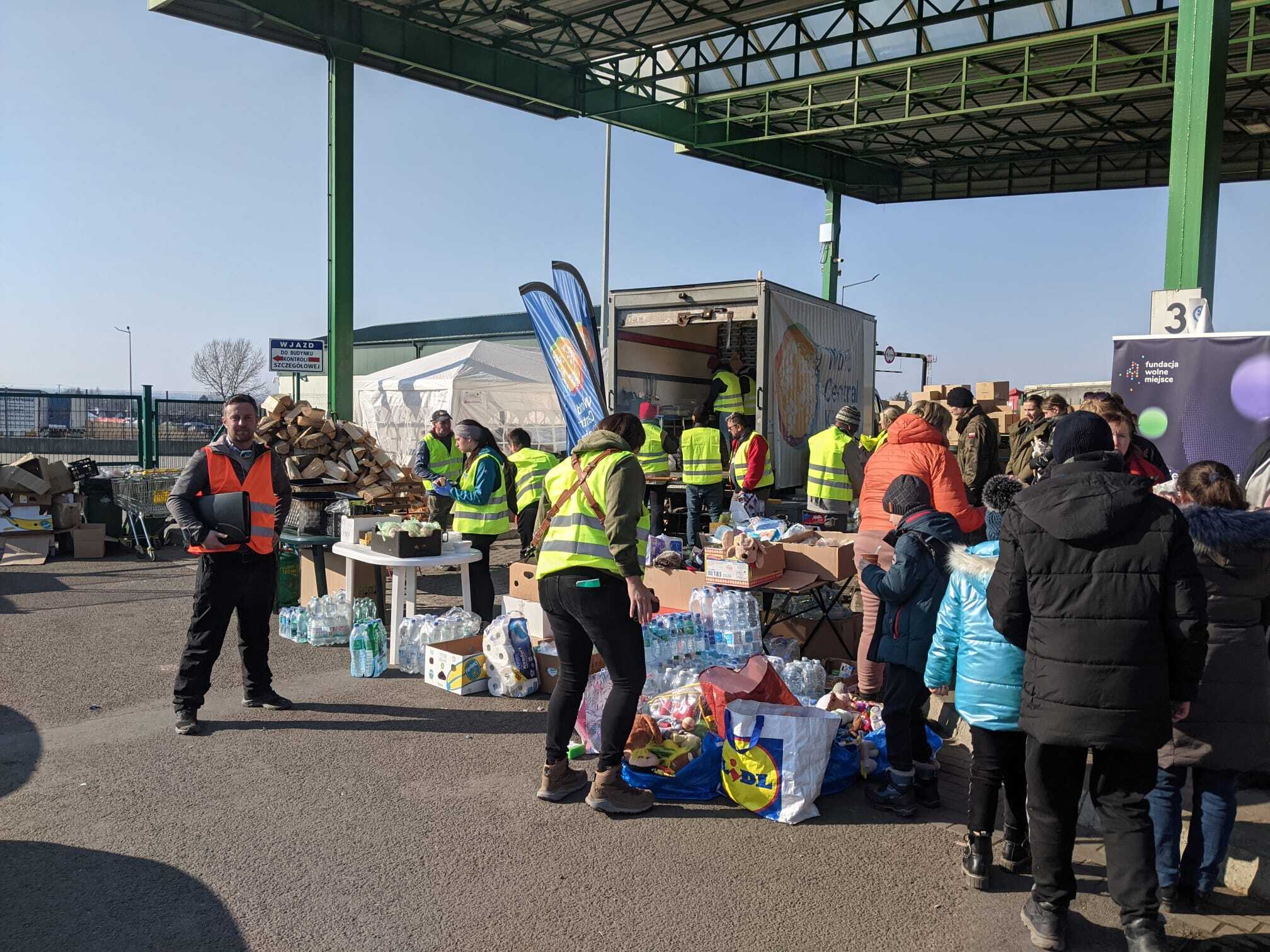 HOW : THE MISSION IN ACTION
In collaboration with the mayor of Uman, Cliff was able to safely and successfully coordinate and complete;

- The humanitarian evacuation of almost 400 women and children into Poland.

- 8 Full buses of humanitarian aid.

- Engaged 4 volunteer coach drivers to support the missions in very tough circumstances driving more than 30 hours over 2 days twice a week.

THE MISSION CONTINUES
The war in Ukraine is still happening. The desperate situation Ukrainian people face is unimaginable. OUR MISSION CONTINUES.

We have now donated the bus to the city of Uman to support the mayor's efforts to provide continued aid and support to the community.
The bus is going to immediately provide:

- Transportation of families and children of internally displaced persons into the city and beyond.

- Evacuation of Uman residents and residents from other unsafe areas nearby to more secure places.

- Transportation of humanitarian goods to residents of the territorial community, internally displaced persons and land defenders.

We need your support to help cover the cost of fuelling the bus and other costs like food, water, blankets and medicines.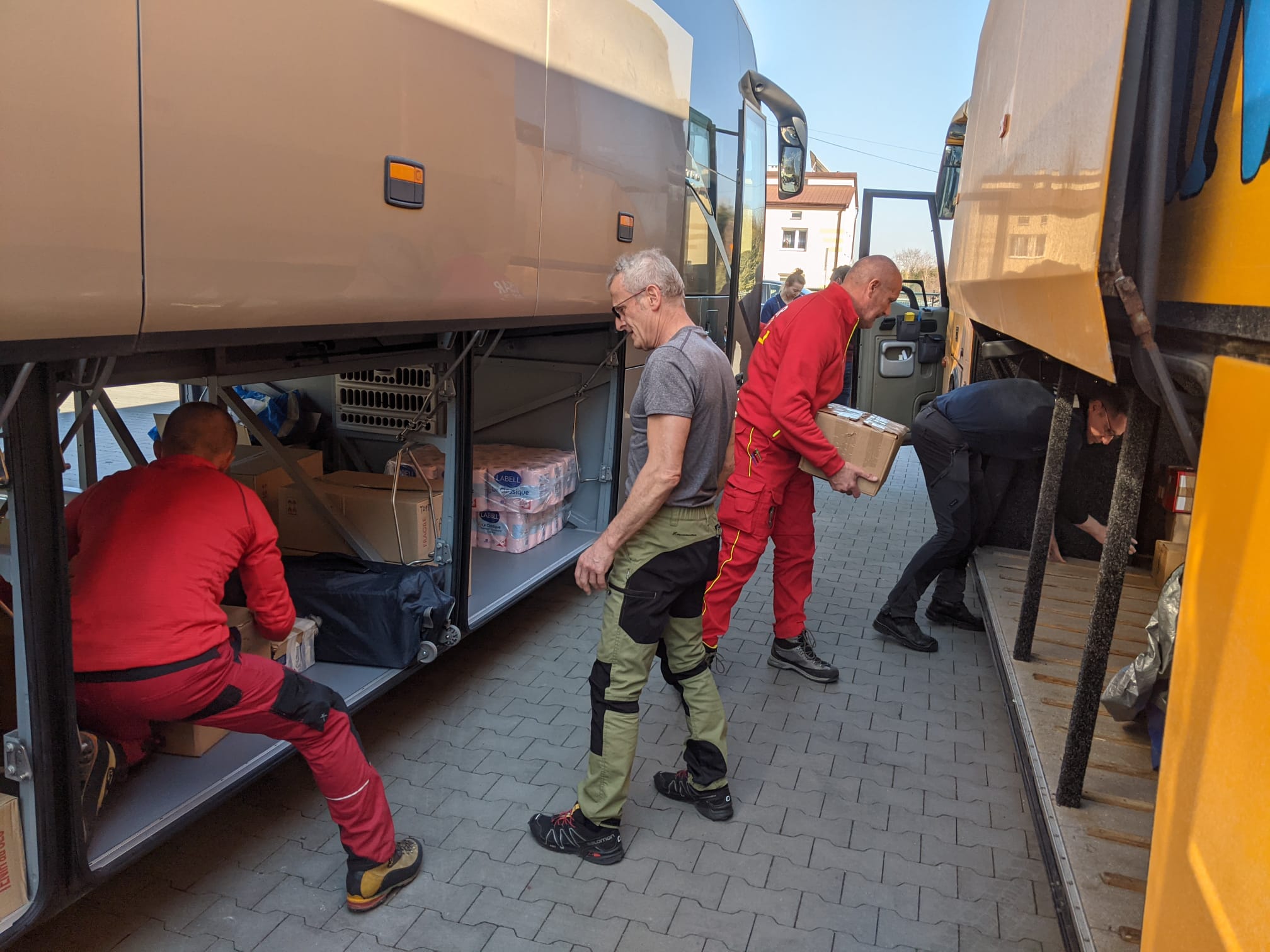 THIS IS A TEAM EFFORT, EVERYONE IS NEEDED
PLEASE DONATE directly to SAVE UA. The Mayor of Uman has partnered with this Charity to ensure all funds collected in association with our bus will help fulfil their core mission.

https://saveua.in.ua
Charity Fund SaveUA
Name of Bank: JSC CB "PRIVATBANK" PBANUA2X
IBAN:UA383052990000026004011610284
SWIFT: UA 20302
Address: 3 Ivan Honta str, Uman, Cherkady region, 20303, Ukraine

Thank you.



---
---