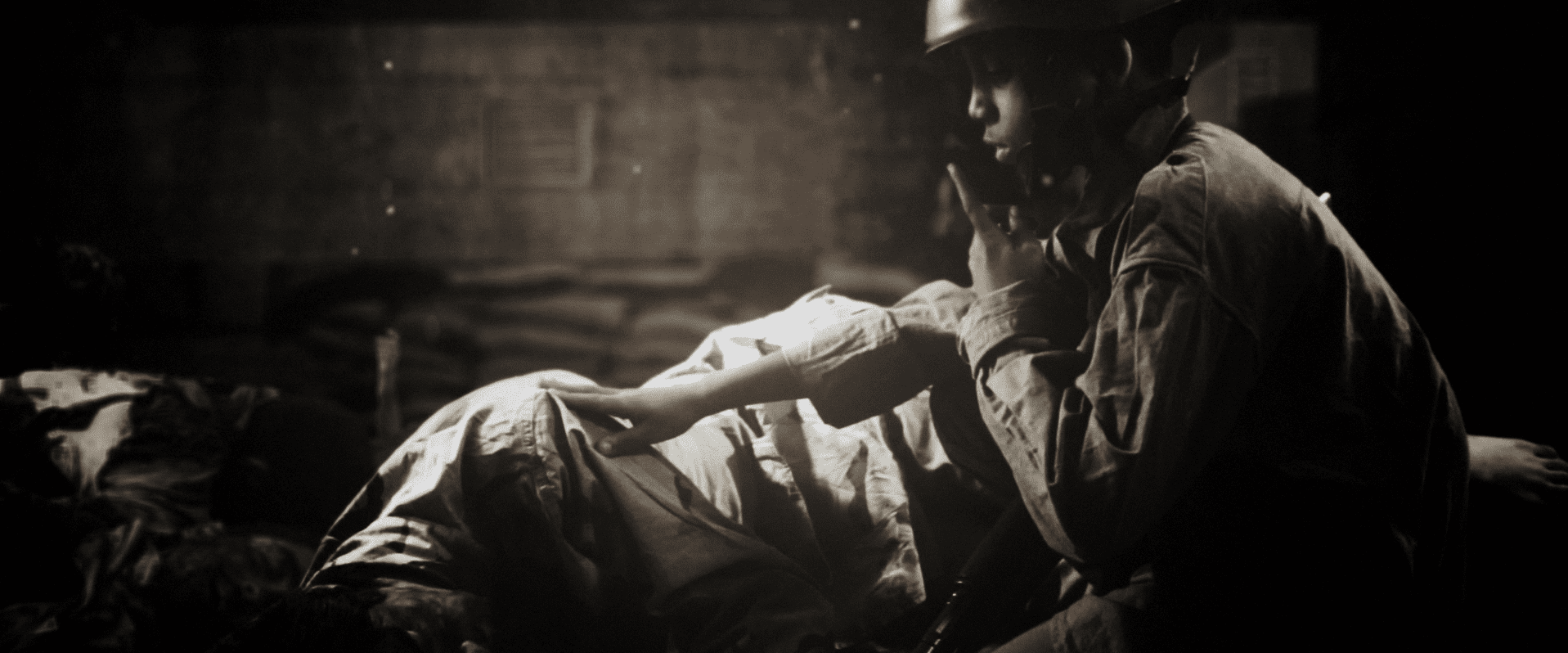 My Enemy, My Brother (2015)
---
The Oscar shortlisted documentary My Enemy, My Brother tells the emotional true story of Zahed and Najah, former enemies who became blood brothers after one saved the other's life on the Iran-Iraq battlefield, and who reconnected unexpectedly in a chance encounter more than two decades later.
---
---
TFIP's passionate and dedicated promotion of this powerful film has brought unique added-value to high-level international policy discussions and decision-making around refugees, inclusivity and the right to freedom of religion or belief.
---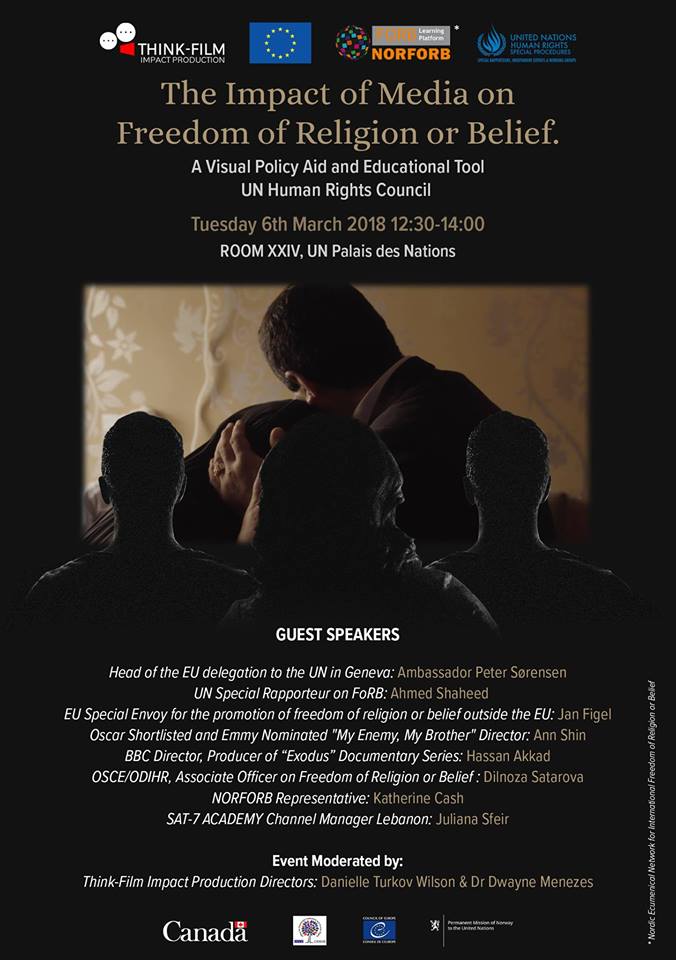 Freedom of Religion or Belief at the UN
---
Freedom of Religion or Belief (FoRB) is a crucial area where media/film can bring unique added value in promoting the understanding of this fundamental human right and breaking down stereotypes and misconceptions.
TFIP co-hosted and moderated a high-level, live-streamed, panel discussion event within the margins of the United Nations Human Rights Council in March 2018 at which representatives from national governments, international bodies and civil society organisations watched My Enemy, My Brother and discussed the potential of film and media to promote FoRB as an educational tool. 
Refugees in Greece
---
My Enemy, My Brother was screened to a packed house of film industry professionals, civil society organisations, refugees and local activists in October 2018 at the closing ceremony of the Ageandocs Film Festival in Greece. After the screening, TFIP Director Danielle Turkov participated in a filmed Q&A discussion exploring issues raised by the film around refugees, migrants and societal integration (click the video below left to watch).
Thanks to Danielle's strong local advocacy, My Enemy, My Brother also enjoyed an earlier special screening at the One Happy Family Community Centre, a collective social enterprise working to assist and empower the thousands of people stranded in refugee camps on the Greek island of Lesvos (see video below right).
---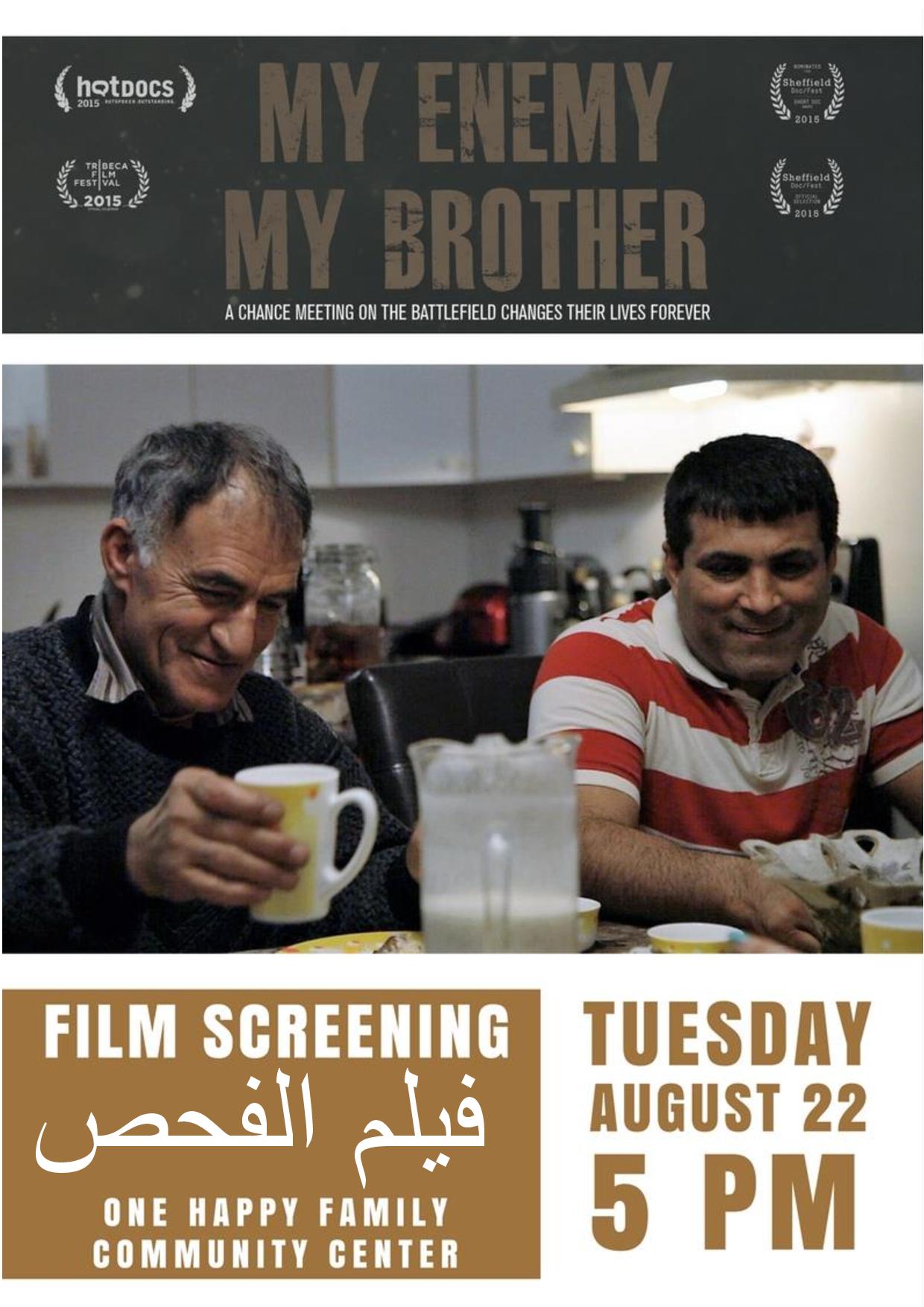 ---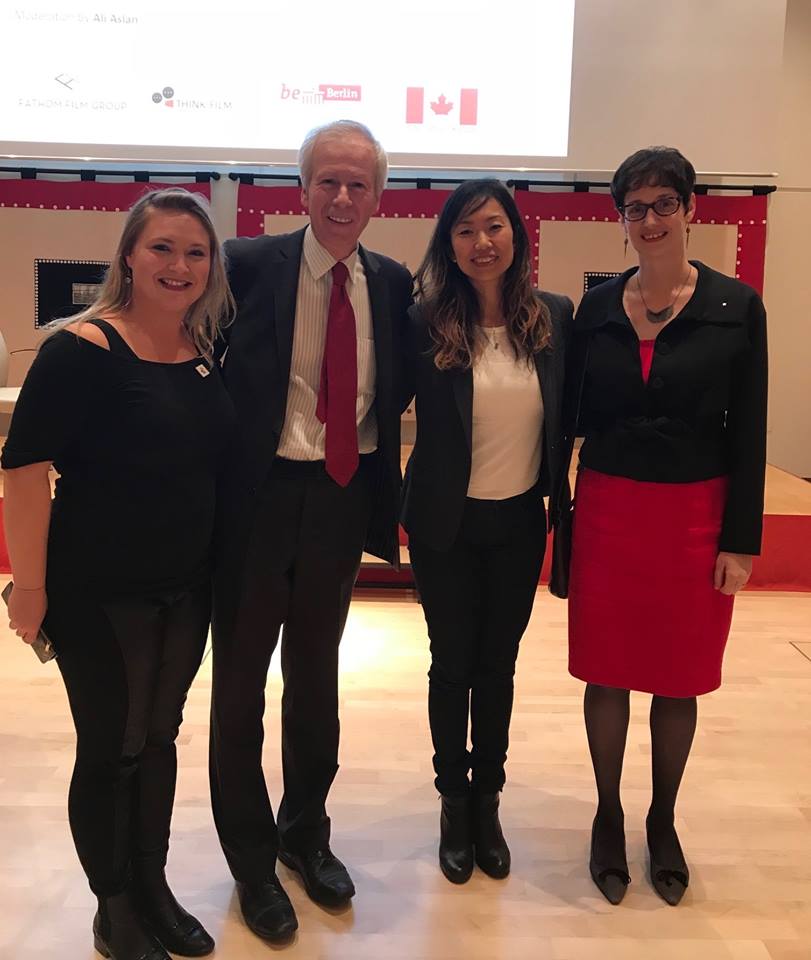 ---
EU Integration
---
In December 2017, TFIP facilitated sold-out screenings of My Enemy, My Brother in Berlin, at the Embassy of Canada to Germany, and in The Hague, as part of the International Queer & Migrant Film Festival. At both events, film director Ann Shin participated in thoughtful Q&A sessions exploring questions around migration, integration and identity.
---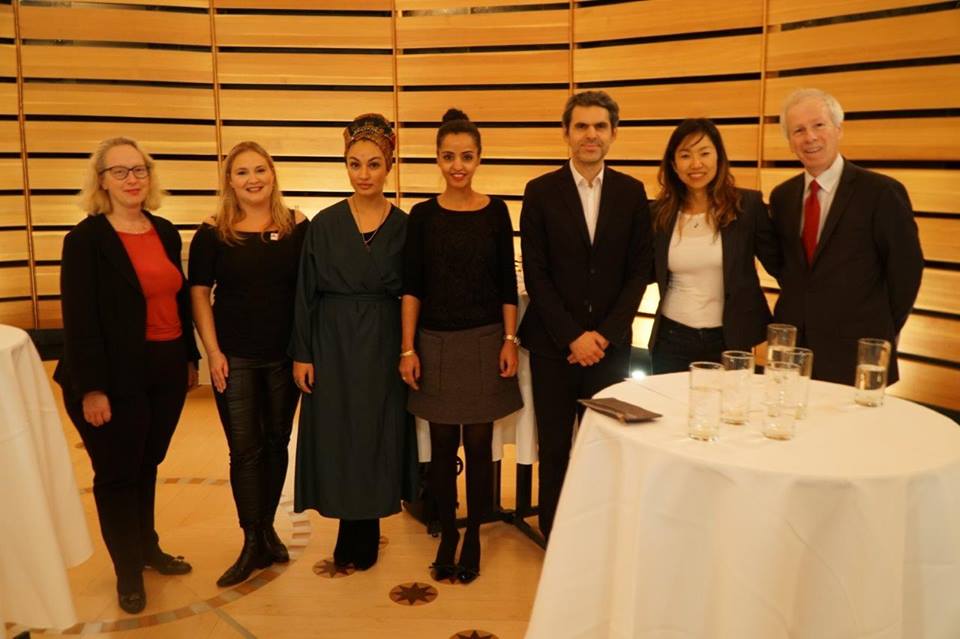 ---
Awards
---
TFIP was proud to represent My Enemy, My Brother at the 2016 News & Documentary Emmy Awards in New York, where it was nominated for the Emmy for Outstanding Short Documentary. 
---